Family Staycations in the Cotswolds
Is a staycation the perfect family holiday? We think so, here's why.
Staycations offer an ideal blend of child-friendly excitement and adult-friendly relaxation. Foreign travel might be exciting but, let's not kid ourselves, there's nothing relaxing about a 5am start. Scrabbling for tickets and maybe a stray passport, then hitting the road for an airport ETA that's obscenely early or that bit too late. (Is there a midground? Asking for a friend). And that's before judgy fellow passengers, tantrums, and travelsickness.
A staycation is stupidly easy. Relax the second your out-of-office is on. Drive for an hour or so, somewhere just far enough to put you in the holiday spirit. Blunsdon is just that. On Swindon's northern edge and easily accessible from the M4 and M5, we are your gateway to the Cotswolds.
Here are some of the many things you can enjoy on a family staycation in and around the glorious Cotswolds.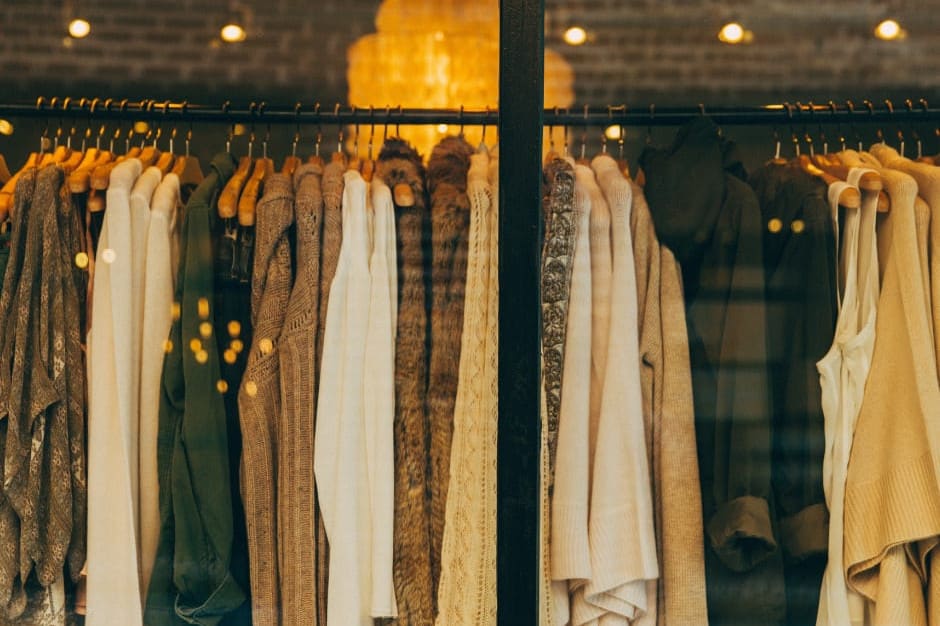 McArthurGlen Designer Outlet
Rainy day or birthday money to spend? Enjoy a family day out at Swindon's Designer Outlet. The McArthurGlen Designer Shopping outlet is home to some serious retail therapy. Whatever the weather and whatever the season, it delivers the best deals in Swindon.
The Victorian railway buildings have been transformed into a luxury shopping mall full of household name retailers and restaurants. Wander under the stone arches and take your pick from all the big designer brands. With discounts all year round, whenever you visit you can expect to save up to 60% on this season's designer collection. Then grab a bite in Wagamamas or Pizza Express. It's also next to the award-winning Steam Railway Museum, so you can get your history fix at the same time.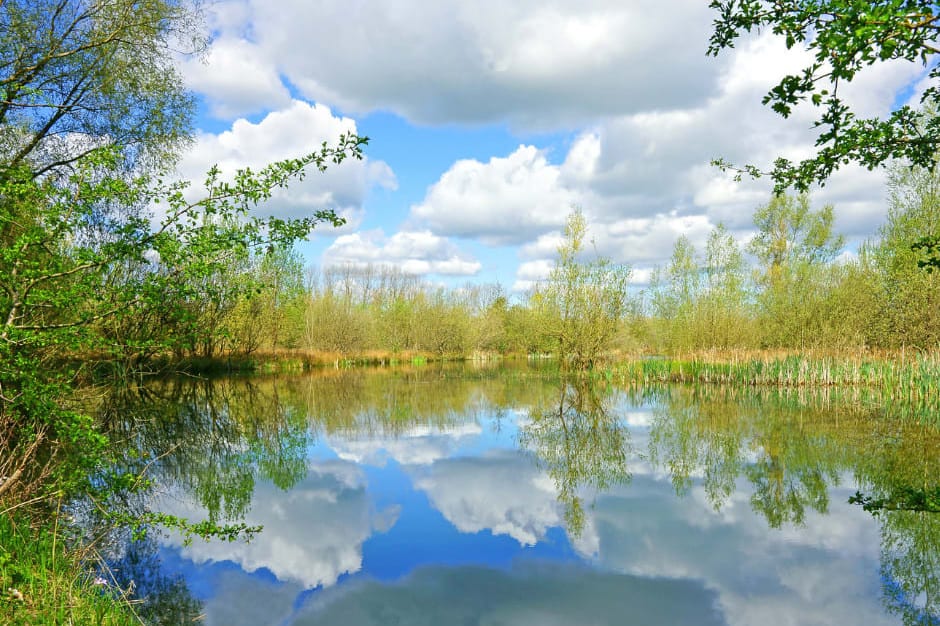 Cotswolds Water Park
With over 150 lakes and spanning 40 square miles of beautiful countryside, Cotswold Water Park is an oasis of family fun.
Take the kids on a scenic waterside walk, spotting local wildlife like dragonflies shimmering across the water. Or step it up a gear by cycling on a network of safe off-road cycle routes that include the National Cycle Route. Of course, on a hot summer's day, you may simply feel like lazing on the lake shore. Three of the lakes allow wild swimming should you fancy a refreshing dip.
If you're after a healthy rush of adrenaline and to belly-laugh - or possibly belly-flop - try the adventure activities. Experience windsurfing, kayaking, cable skiing or sailing. There's also the option to zoom along the water on a giant banana boat.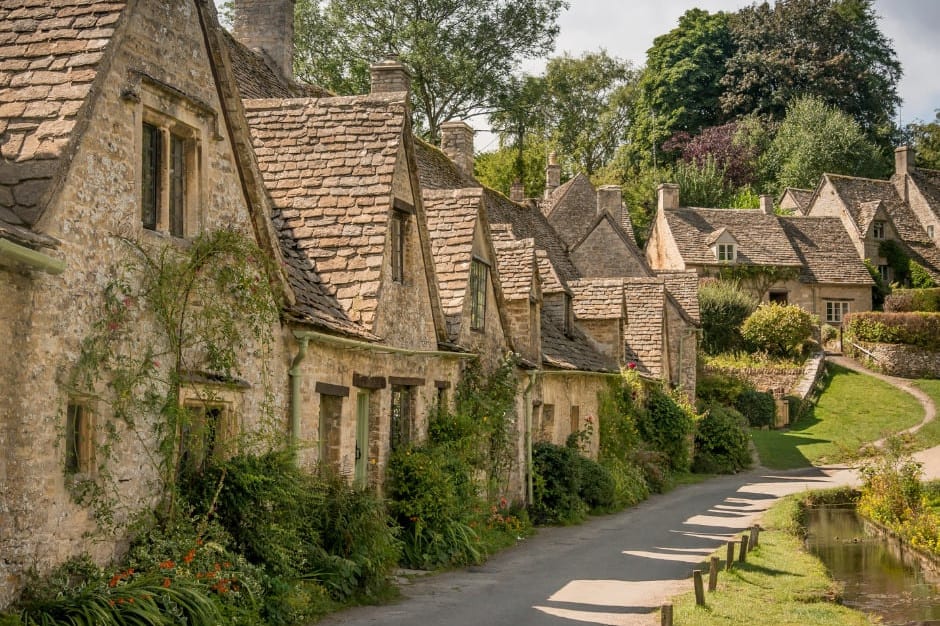 Bibury Village and Bibury Trout Farm
Bibury is one of the most famous of the Cotswolds' villages. The 19th century craftsman and artist, William Morris, called it 'the most beautiful village in England', and we're inclined to agree. The River Coln trickles through the heart of the village, and Arlington Row is a famous street of picturesque weaver's cottages that look straight out of a film set.
The village is also home to England's oldest working trout farm, which dates back to 1902. The farm has several lakes where you can feed the trout, and try fishing to catch your own fish supper.
Cotswold Wildlife Park and Gardens
Exotic animals and English landscaped parkland are combined in the wonderful day out that is Cotswold Wildlife Park. It's extremely popular among local and visiting families.
The park is home to 260 different species from across the globe. From penguins to lions, with giraffes, camels, red pandas and more. It isn't a zoo in the traditional sense. The animals live within beautifully landscaped parkland and gardens, which you can stroll through or enjoy from a child-friendly train ride. Dotted around are plenty of picnic areas for families to relax in the sunshine, or pick up lunch in the great onsite café.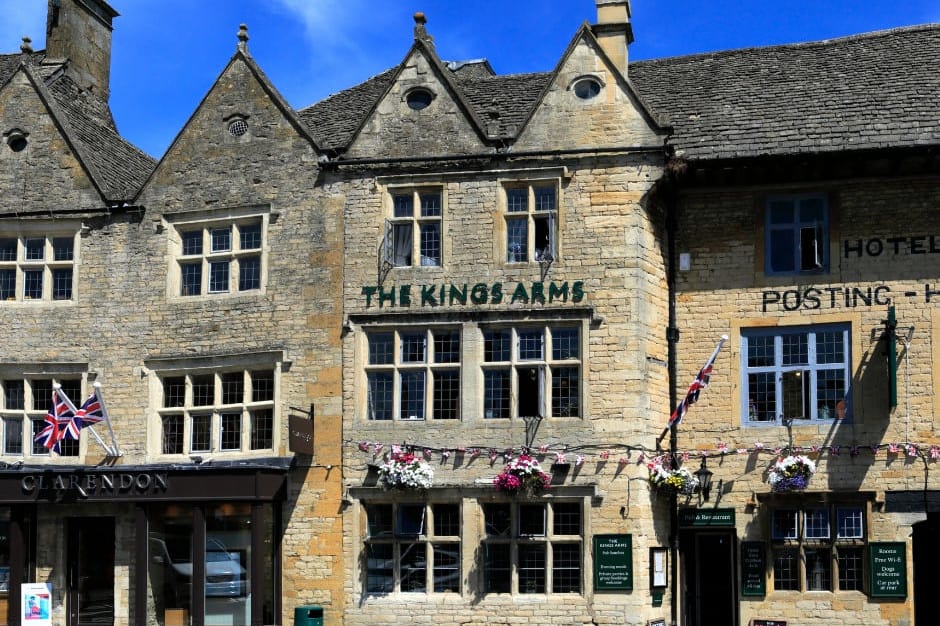 Stow-on-the-Wold
This gently bustling market town is perfect for a rainy day or a spot of sovenir shopping.
Kids will love the traditional sweet shop in the square, where old-fashioned pick and mix line the walls in tall glass jars. It's next door to Roly's fudge, so follow your nose for the scent of warm buttery sugar. Stow-on-the-Wold is a foodie's paradise where Tudor pubs, artisan bakeries, cafes and tearooms vie for attention on the high street.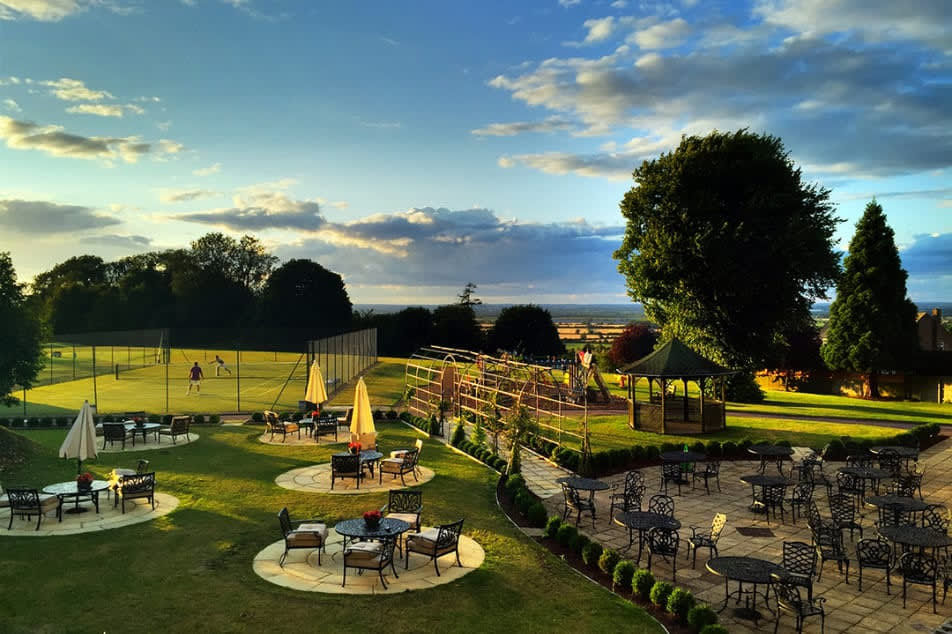 Family Staycations at Blunsdon House Hotel
Blunsdon House Hotel is a great choice for all the family. We've been family owned and cared for over 60 years. We know a thing or two about families.
A family holiday is your chance to reconnect and relax after the stress of term time. We offer a flexible range of interconnecting rooms for optimal rest and peace of mind.
When it comes to family-fun, you won't need to travel for relaxation or entertainment. Our wonderful family-friendly facilities are yours to enjoy.
Explore the leisure club and state-of-the-art gym, have a knock about on the tennis courts, or let the kids run off excess energy on our beautiful nature trail. There's also an outdoor children's playground and an indoor retro games room. But our favourite place to kick back is probably the indoor pool area, which has just been renovated with gorgeous new spa facilities. An indulgent holiday perk that's just for the adults!