Jump right in
Pool and Spa Facilities
Our newly refurbished swimming pool and spa facilities offer the best of self-care and family fun.
Whether you are taking a moment for yourself, relaxing with a friend or partner, or making memories with the kids. Our pool and spa facilities are yours to enjoy.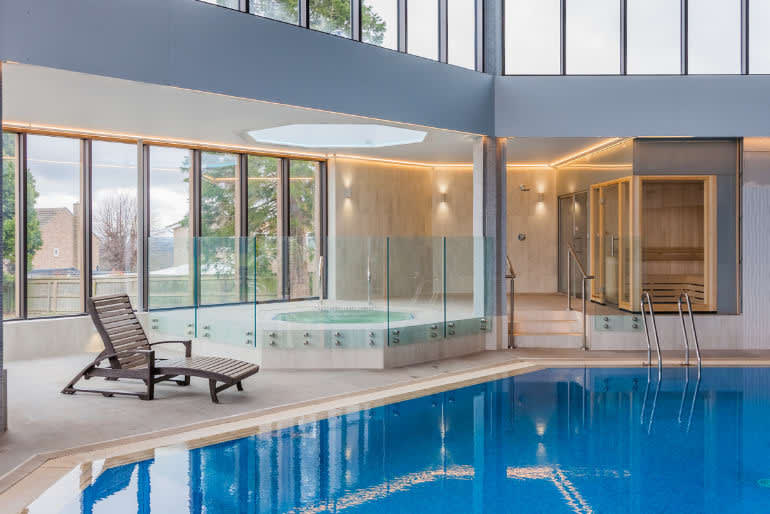 10m Pool
Our 10m indoor swimming pool is the perfect place to exercise and have fun. The water is heated to a comfortable temperature. It starts shallow and gently shelves to a deepest depth of 7ft.
Begin the morning with some pre-breakfast lengths, or head to the pool to relax as a family whatever the weather.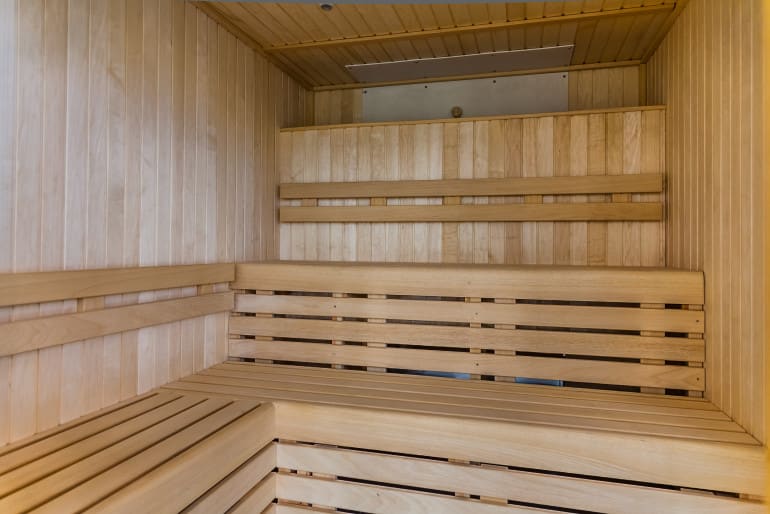 Scandinavian sauna
Bask in the dry heat of our Scandinavian sauna. Inside there are no distractions. Enjoy a social sauna session with a friend or a meditative experience when you go solo.
The warm temperature relieves tension across your entire body, relaxing your muscles and cleansing the pores of your skin.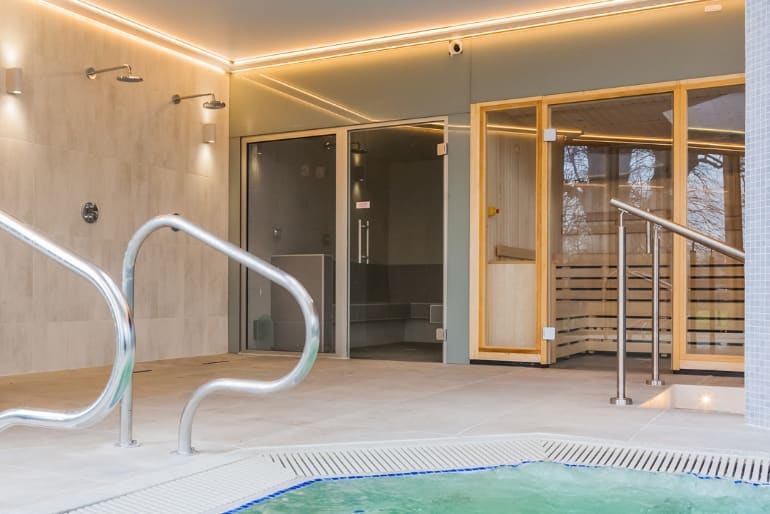 Essence Steam Room
Our Essence Steam room is a state-of-the-art thermal treatment. Breathe in the scented air and allow the humid heat to ease your mind and body.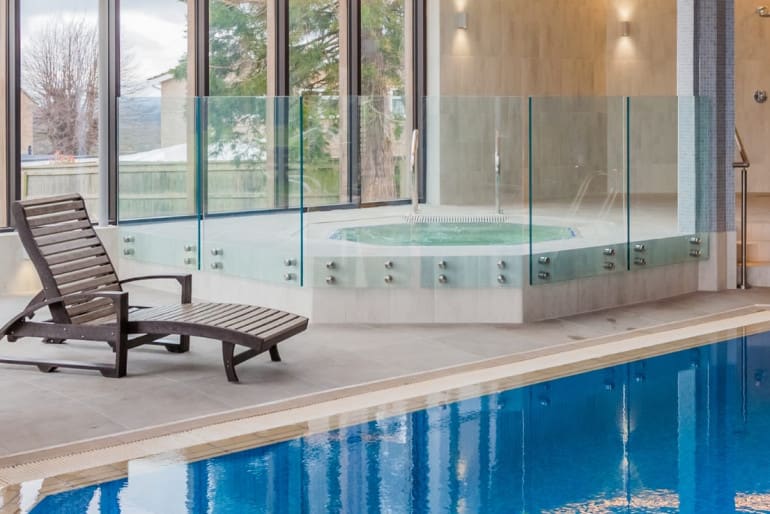 3m Whirlpool Jacuzzi
Sink into a whirlwind of pure relaxation. The whirlpool jacuzzi lulls you with soft bubbles and gentle pressure.