Cycle anytime with LES MILLS Virtual
State-of-the-art cycle studio
We've got the best indoor cycle studio in the county.
With 20 professional bikes, state-of-the-art LED mood-lighting and a pumping sound system you've never had a workout like it! But it's not just the facilities that are great, we have some of the UK's best instructors too.
Want to do a Les Mills RPM™, SPRINT™ or THE TRIP™ class before work or when it suits you?
Then try one of our virtual classes.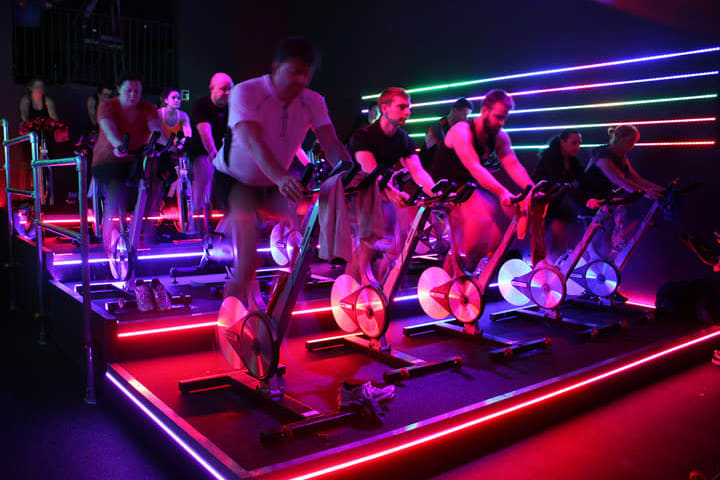 What is virtual RPM?
LES MILLS Virtual RPM™ delivers pumping sound and motivation from some of the hottest instructors on the planet to the big screen - all day, everyday.
RPM™ tunes you in to great music and takes you on a journey of hill climbs, sprints and flat riding. You control your own resistance levels and speed so you can build up fitness.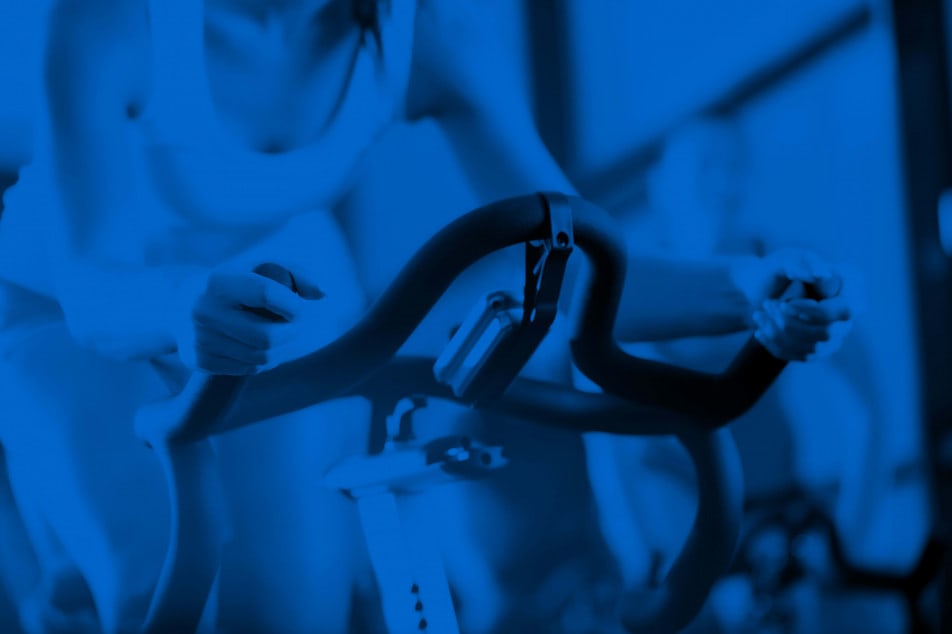 What is virtual SPRINT?
LES MILLS SPRINT™ is a 30-minute High-Intensity Interval Training (HIIT) workout, on a big screen - all day, everyday.
A high intensity, low impact workout, it's scientifically proven to return rapid results. You combine bursts of intensity, where you work as hard as possible, with periods of rest that prepare you for the next effort.
What is virtual THE TRIP?
THE TRIP™ is a fully immersive workout experience that combines a 40-minute multi-peak cycling workout with a journey through digitally-created worlds.
With its cinema-scale screen and sound system, THE TRIP takes motivation and energy output to the next level, burning serious calories.
Blunsdon Fitness+
The only gym membership in Swindon to offer all this...
Cycle | Swim | Gym | Tennis | Cardio | Fitness
Call today on: 01793 720640 or click below to book a tour.