Hosting is our specialty
Celebrate at Blunsdon
You can relax with our dedicated event coordinators at the helm. You'll find us accommodating and flexible hosts, whatever the occasion. Our versatile facilities can be adapted for your event.
When it comes to celebrating life's milestones, it isn't one-size-fits-all. We have the components of a great event, but we also value the personal. Life isn't formulaic, experiences needn't be.
Wherever possible we tailor our offering to you. Be as involved, and often as particular, as you like. Our approach is 'where there is a will, there is a way', so don't hesitate to get in touch with your unique wishes. We are here to help them come true.
There's more than one way to throw a party at Blunsdon. Keep it simple with afternoon tea, book an intimate private dining experience, or dance the night away in a beautiful banqueting suite.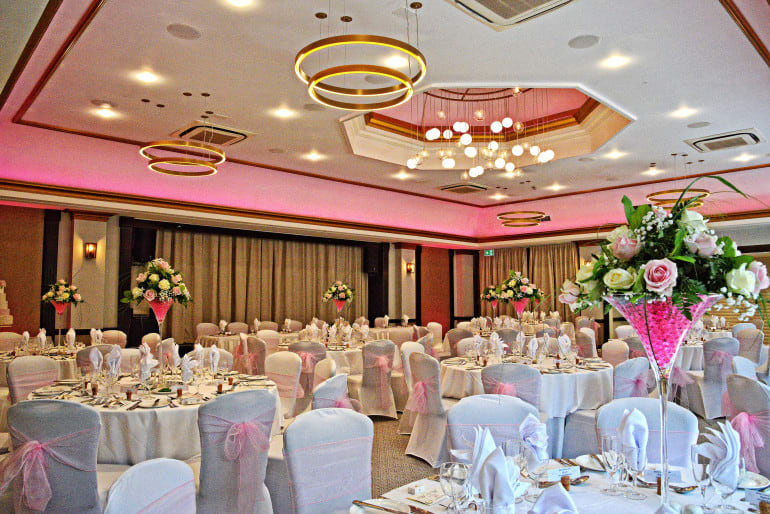 The Garden Room
With multiple rooms available, we have the versatility to cater to any event. No matter how big or small, grand or relaxed.
The Garden Room is our largest and most flexible room. Complete with its own bar and dance floor, this delightfully airy ballroom can accommodate up to 200 guests.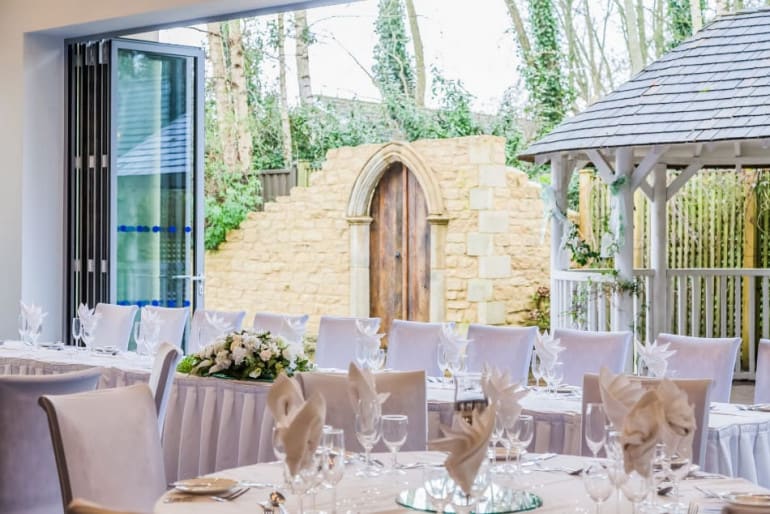 Tawny's
Tawny's is an exquisite room which sparkles with mirrors and chandeliers. It definitely has the wow-factor, and is made for memorable events.
Glass bi-fold doors open onto a private patio garden. This seamless transition between inside and out allows your guests to float between the two.
The garden is gorgeous for summery events, with a feature stone arch and a 'ruin wall' that make aesthetic backdrops for your photos. A gazebo is on hand for alfresco dining. If you're looking for a cosy addition, Tawny's can be booked in conjunction with Zan's Bar.
intimate & exclusive
Zan's Lounge
Our atmospheric wood panelled room is in the original farmhouse. Dine with a select few (up to 20), seated around the large oval table. Or relax over drinks with up to 30 friends, perhaps mulling over a choice malt by the fireside.